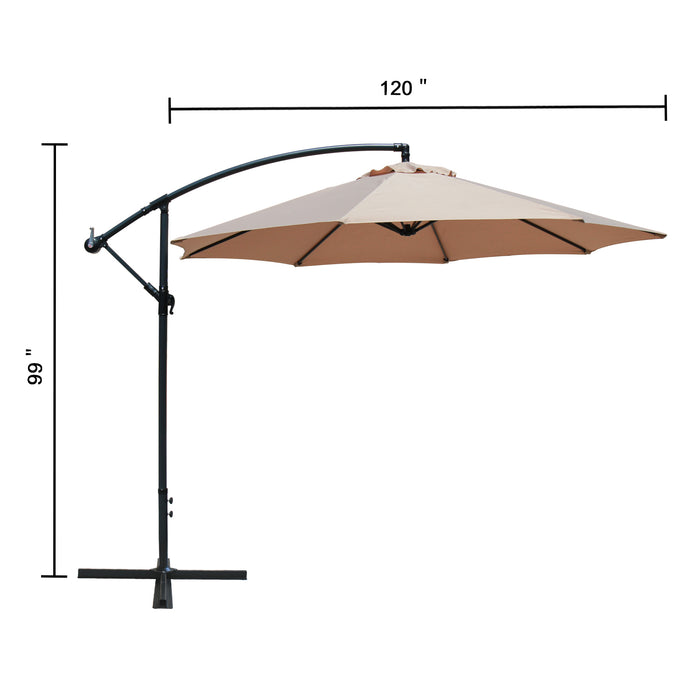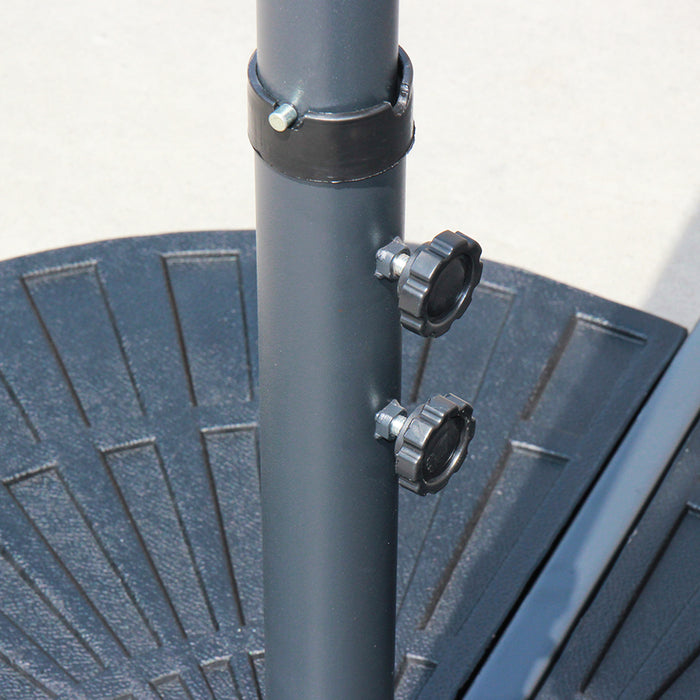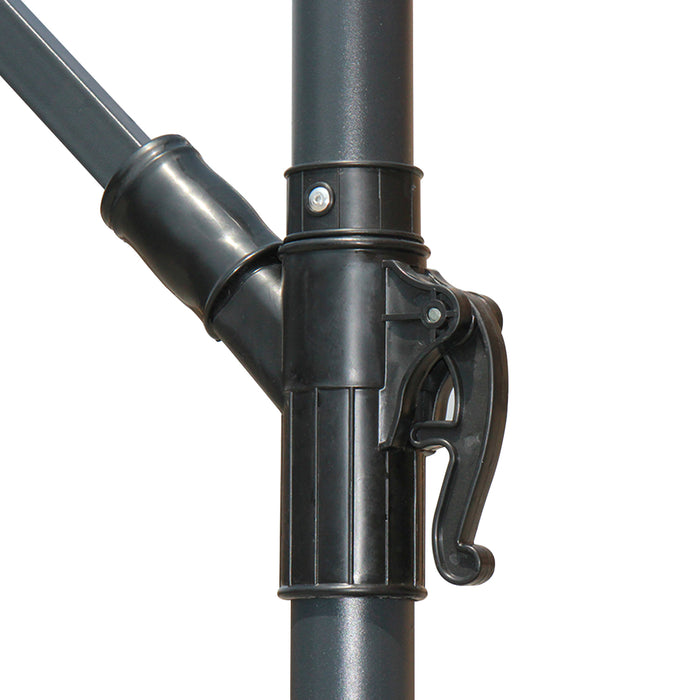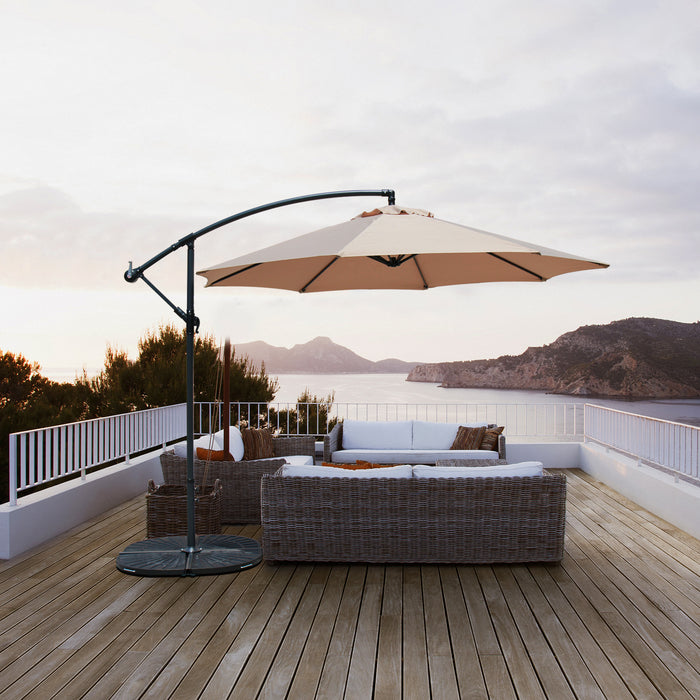 Azure Sky CA-2001C
by Azure Sky
Hanging Patio 10' Umbrella provides the finest protection under the sun. Also known as a side post umbrella, or a side mount umbrella, with it you'll be able to shade large areas, tables, or add a new dimension to pool lounging. These offset hanging umbrellas are styled with the European elegant look that accents any outdoor setting. Featuring a mildew-resistant canopy, this easy-slide umbrella provides more angles for shading the sun all day, blocking out 98% of UV rays. Comes with a basic cross base, would need for stability, our outdoor umbrellas are ideal for both of your commercial and residential application.
Features
Quick use: Crank operating system makes it easy to open and close when the umbrella is not in use, letting you store it away for safekeeping
Extra Shade: 10' Diameter offset hanging patio umbrella provides more shade for your outdoor settings than the traditional umbrella. Ideal for both residential and commercial locations
Elegant offset hanging design with crank and cantilever operation system to easily raise and putting down, easy-slide and lock operation system for more angles of shading
Open Umbrella

10''' W x 10''' D
Pole Height

8' 3''''
Pole Diameter

1 7/8''''
Recommended Stand Weight

108

 

lb.
Overall Product Weight

31

 

lb.