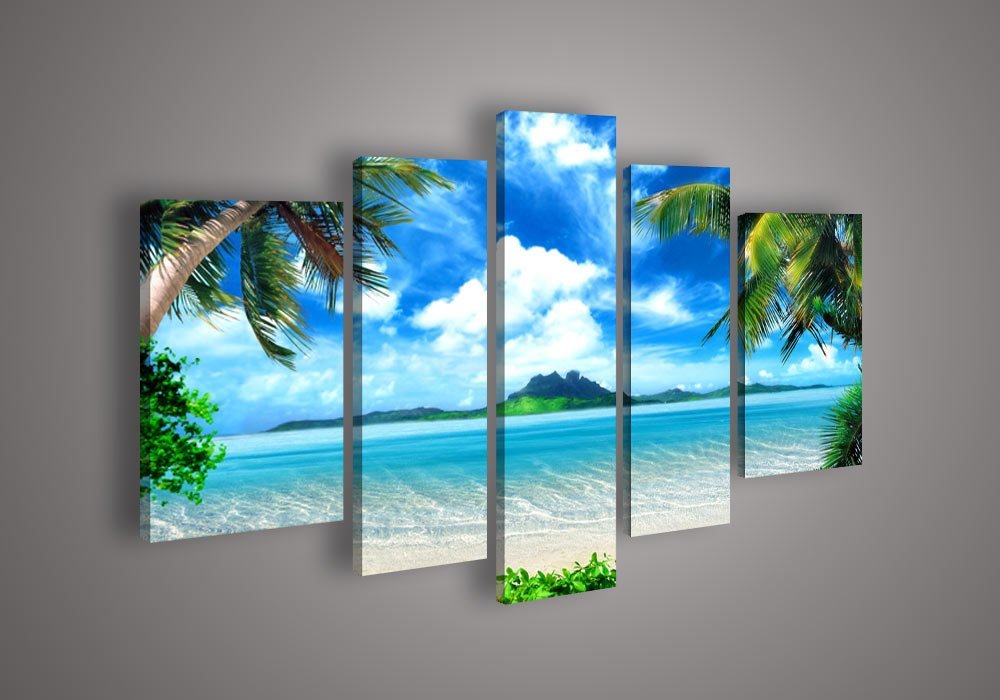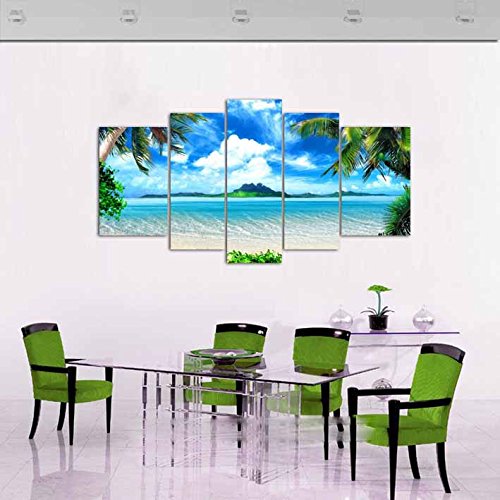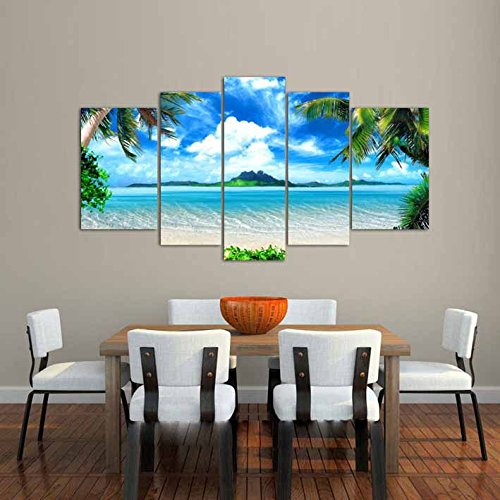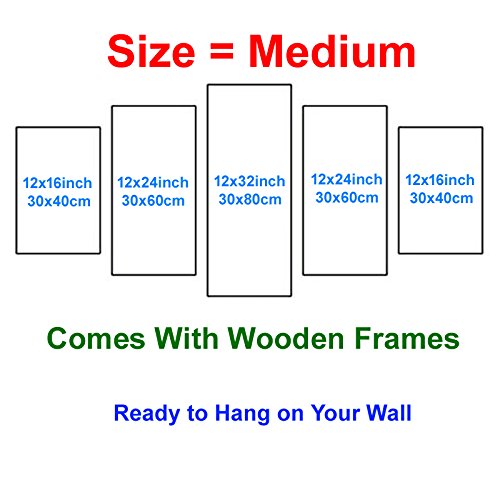 [Medium] Premium Quality Canvas Printed Wall Art Poster 5 Pieces / 5 Pannel Wall Decor Azure Sky Ocean Painting, Home Decor Pictures - With Wooden Frame
by Azure Sky
Brand New Come With Wooden Frame and hooks that you need to hand pictures on wall.

Printed at High Resolution on Professional High Quality Canvas. Use for Gifts, Return Gift, Best Gift for New Home.

A great choice for home, living room bedroom kitchen dining room bathroom bar hotel restaurant office wall decoration etc... Perfect Christmas and New Year gifts for your relatives and friends.

Size In Inches = 12x16(x2pc), 12x24(x2pc), 12x32(x1pc), Set of 5 Pieces / 5 Pannel Canvas Art Wall Frames.

Please contact us if you have any pictures that you would like us to design for you in any size.